Sorry bud, I do not have time for lunch next Wednesday. Dinner? Oh, I wish I could, but I'm busy? A quick cup of coffee? Ugh, Wednesday is just not a good day for me; catch ya next time? However, if you die this Friday, I would drop everything to attend your funeral next Wednesday. So, if you are alive, I need to take a rain check; if you are dead, you can count on me.
Sound silly, right? We would never say this to a dear friend, but then why do we live it?
When a dear friend passes, we usually have only a few day's notice. And then, we alter our schedules to be present. Nothing is as important as attending the funeral service to honor a cherished friend or loved one.
Sadly, we all have such hectic lives, yet we drop all to attend a funeral, but we decline to get together if the person is living. How many times have you said, "Perhaps another time". You see, we all assume that there will always be another time, another now.
This life, your life is sacred, and tomorrow is not guaranteed. We never know how much time we have left to spend with friends and loved ones. We all need to do better at dropping important stuff and prioritizing important people.
Please don't put it off. Visit. If you can't see the person, video chat, talk, or at the very least send them a note or text. Today, right now, take some time to spend with someone important to you this week. Make a list of all those you have meant to reach out to, but life just got too busy. Make the call today and chat, reminisce and laugh.
Enjoy the relationship now because one day, you will look back and realize there are no more nows.
#artcoombs, #authorartcoombs, #arthurfcoombs, #dontjustmanagelead, #humanconnection, #death, #friends, #cherishthemoments, #nowisthetime, #RT, #FF, #TBT, #follow, #retweet, #love,
Hard Easy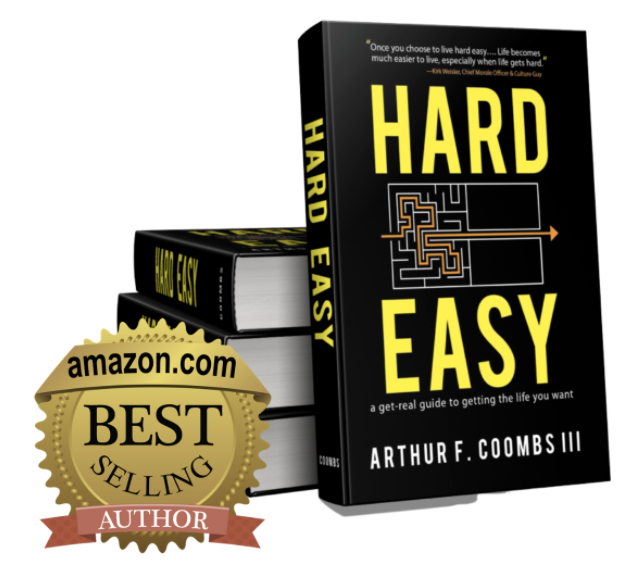 What if I told you there are two ways to live: Easy Hard or Hard Easy? Would you rather live an easy life now—eat whatever you want, buy whatever your heart desires, avoid the tough conversations that can come with true human connection—and deal with the consequences later?. Or would your life be better in the future—meaning, would you rather be healthier, have financial security,. have better relationships, and have a sense of peace and fulfillment in your life—if you tackled the hard decisions now?
---
BEST SELLING
Don't Just Manage...Lead!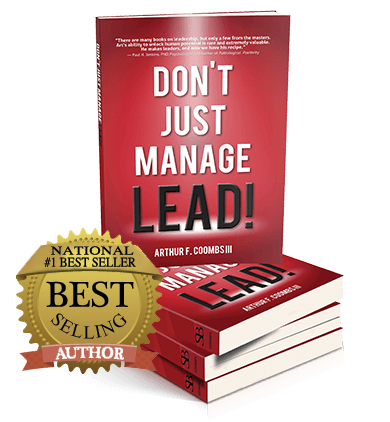 In Don't Just Manage—Lead! you'll learn what it takes to become an effective leader, someone who will help guide and motivate others to achieve success. Art F. Coombs, the Utah based author and CEO, provides the most comprehensive and authoritative account of a true leader's life and career. Loaded with heartfelt, real life experiences of what it takes to lead thousands of employees, Coombs presents his journey from business student to corporate CEO. With these real-world examples, he shows how true leaders can influence behavior, shape goals, and encourage the very best from others.
---
Human Connection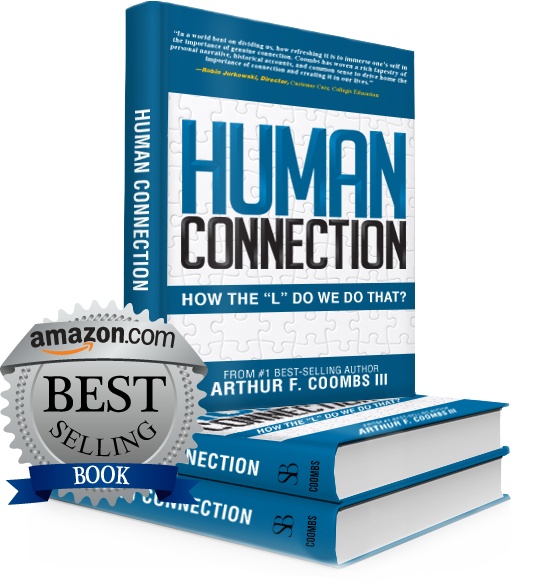 Today, the world needs human connection more than ever. It needs people who strive for deeper relationships, not just surface recognition, who come at life with the enthusiasm, energy, and excitement that bind people together. These people have a powerful impact on all around them. Leadership guru Art Coombs combines fresh perspectives, profound experience, engaging information, and unforgettable stories into a simple formula that will result in rich connections as you live, laugh, learn, love, and lead those who mean the most to you. Begin today to live the authentic, abundant life you were meant to as you build and shape the connections that change everything.