I have been watching the Olympics. Something about seeing a human go higher, faster, further, and stronger than any human is inspiring.
But, I stopped watching for a day; something was missing. Perhaps it was the lack of fans. Maybe it was the endless commercials on NBC. Seriously, the commercials were killing me. Perhaps it was the relentless conversations about Simone when she wanted less spotlight and more anonymity. My heart goes out to her. Maybe it was the singular focus on the USA when I wanted more of a global perspective. Anyway, I stopped watching.
Last night I found "The Olympic Channel". Wow, no commercials and they had a more even coverage from event to event and country to country. I loved watching Sanne van Dijke from Holland take bronze in Judo. And then there was Hidilyn Diaz from the Philippines, setting an Olympic Record and winning her nation's first Gold (ever) by lifting 224 kg (nearly 500 lbs.) over her head in weightlifting. That is mind-boggling.
I love the quick interviews after the events. Every athlete from every country has been so gracious, so grateful, and overcome with joy. No matter their medal, every one of them talks of the endless hours of grueling work they endured to rise to the pinnacle of their craft. If we learn anything from the Olympics, greatness comes from years of sacrifice, lonely, tedious, hard work.
A lesson too few understand, appreciate and leverage in their own lives. "You can live Easy – Hard or Hard – Easy. It is your choice; it is your life."
#artcoombs, #authorartcoombs, #arthurfcoombs, #dontjustmanagelead, #humanconnection, #dreamsbecomereality, #dedication, #determination, #simonebiles, #olympics2021, #mentalhealthawareness, #discipline, #RT, #FF, #TBT, #follow, #retweet, #love,
Hard Easy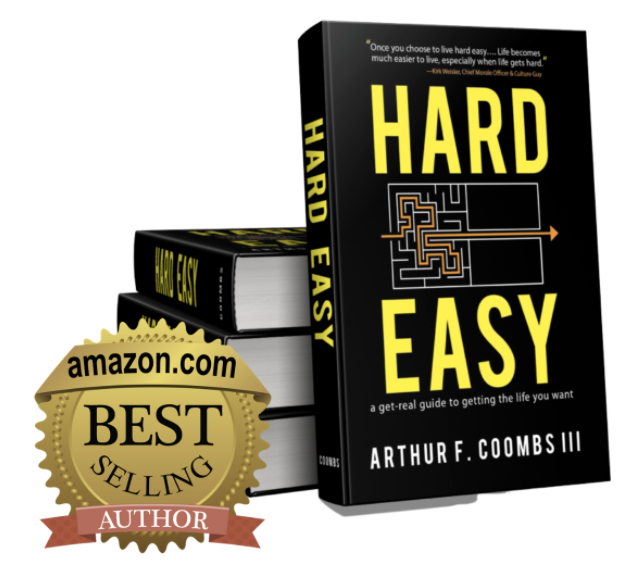 What if I told you there are two ways to live: Easy Hard or Hard Easy? Would you rather live an easy life now—eat whatever you want, buy whatever your heart desires, avoid the tough conversations that can come with true human connection—and deal with the consequences later?. Or would your life be better in the future—meaning, would you rather be healthier, have financial security,. have better relationships, and have a sense of peace and fulfillment in your life—if you tackled the hard decisions now?
---
BEST SELLING
Don't Just Manage...Lead!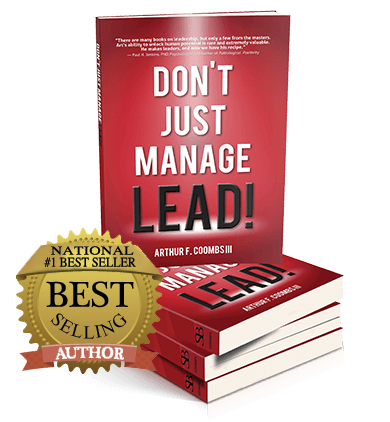 In Don't Just Manage—Lead! you'll learn what it takes to become an effective leader, someone who will help guide and motivate others to achieve success. Art F. Coombs, the Utah based author and CEO, provides the most comprehensive and authoritative account of a true leader's life and career. Loaded with heartfelt, real life experiences of what it takes to lead thousands of employees, Coombs presents his journey from business student to corporate CEO. With these real-world examples, he shows how true leaders can influence behavior, shape goals, and encourage the very best from others.
---
Human Connection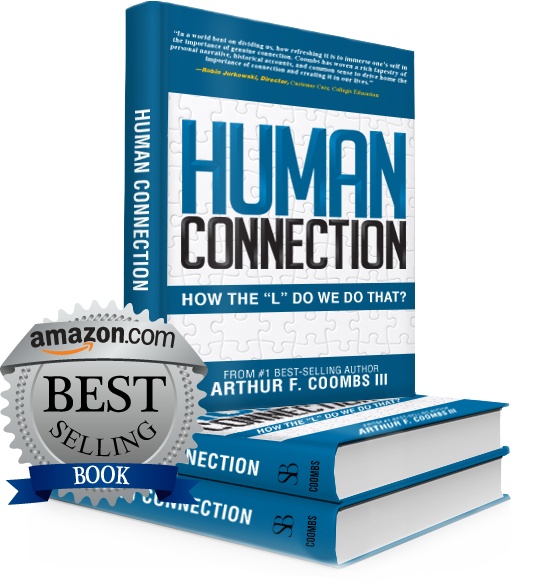 Today, the world needs human connection more than ever. It needs people who strive for deeper relationships, not just surface recognition, who come at life with the enthusiasm, energy, and excitement that bind people together. These people have a powerful impact on all around them. Leadership guru Art Coombs combines fresh perspectives, profound experience, engaging information, and unforgettable stories into a simple formula that will result in rich connections as you live, laugh, learn, love, and lead those who mean the most to you. Begin today to live the authentic, abundant life you were meant to as you build and shape the connections that change everything.