There will always be ugly people in this world.
The truth is, no amount of effort will eliminate evil. All that we can do is focus on ourselves. Are we contributing to a more tolerant, loving humanity or the contrary?
There will always be those selfish narcissists that will openly lie in your face while stabbing you in the back, there will always be keyboard trolls that want to hate, and there will always be those who think their wealth or privilege allows them to be douchebags. There will always be crime, and innocent people will always be victims.
However, we need not be evil.
When you're trying to justify some contempt you hold for others, stop, you are better than that. When you think that revenge is what you need, it's not. You are smarter than that. A vengeful solution to a permanent problem is temporary and will do nothing but leave you feeling empty.
Think good. Speak good. Be good. Do good.
Be the change. Don't say that because evil people will always exist, that somehow gives you the right to join in and stoop to their level. That your kind, honest goodness couldn't possibly make a difference. That reveals weakness and lack of character. You are not either of those things. Are you? I don't think so.
Decency matters. Kindness matters. Goodness matters. Civility matters. Patience matters. Tolerance matters. Love matters. Be the change and lead by example and let the ugly people, selfish liars, social media trolls, and the hateful idiots self-destruct on their own because they will.
#artcoombs, #authorartcoombs, #arthurfcoombs, #dontjustmanagelead, #humanconnection, #evilbegetsevil, #goodbegetsgood, #goodnessprevails, #begood, #bethechange, #RT, #FF, #TBT, #follow, #retweet, #love,
Hard Easy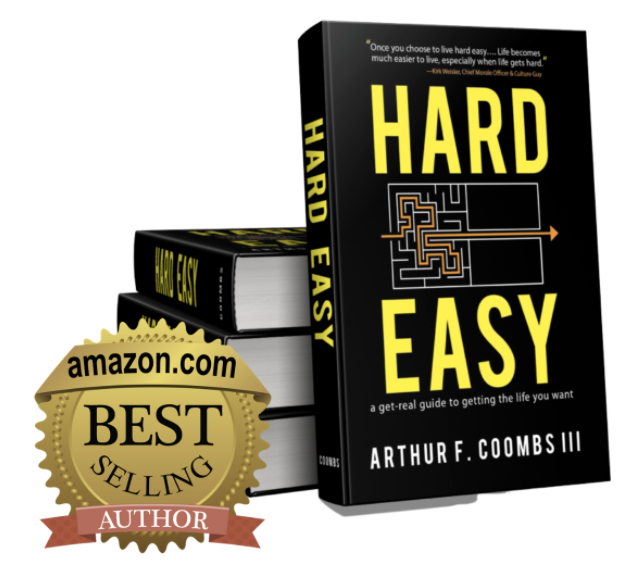 What if I told you there are two ways to live: Easy Hard or Hard Easy? Would you rather live an easy life now—eat whatever you want, buy whatever your heart desires, avoid the tough conversations that can come with true human connection—and deal with the consequences later?. Or would your life be better in the future—meaning, would you rather be healthier, have financial security,. have better relationships, and have a sense of peace and fulfillment in your life—if you tackled the hard decisions now?
---
BEST SELLING
Don't Just Manage...Lead!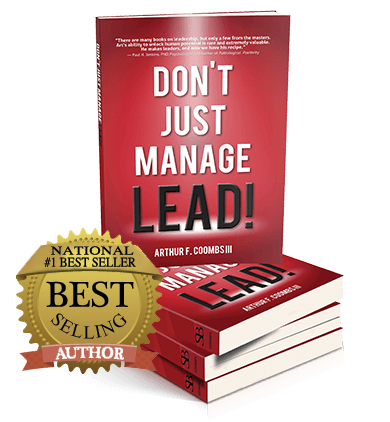 In Don't Just Manage—Lead! you'll learn what it takes to become an effective leader, someone who will help guide and motivate others to achieve success. Art F. Coombs, the Utah based author and CEO, provides the most comprehensive and authoritative account of a true leader's life and career. Loaded with heartfelt, real life experiences of what it takes to lead thousands of employees, Coombs presents his journey from business student to corporate CEO. With these real-world examples, he shows how true leaders can influence behavior, shape goals, and encourage the very best from others.
---
Human Connection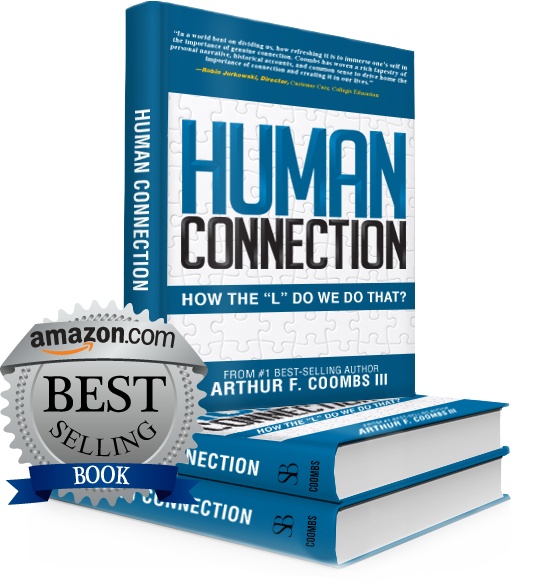 Today, the world needs human connection more than ever. It needs people who strive for deeper relationships, not just surface recognition, who come at life with the enthusiasm, energy, and excitement that bind people together. These people have a powerful impact on all around them. Leadership guru Art Coombs combines fresh perspectives, profound experience, engaging information, and unforgettable stories into a simple formula that will result in rich connections as you live, laugh, learn, love, and lead those who mean the most to you. Begin today to live the authentic, abundant life you were meant to as you build and shape the connections that change everything.