Mom carries the baby for 9 months, giving her a chance to be at peace with the new recruit.
Conversely, I went about my day, unaffected by the newbies on the way. Sure, I was supportive, but I was more like a fan cheering from the stands. That is until delivery day. Then, one look in those tiny eyes, realism hit hard. "I am responsible for loving, teaching, and protecting this little human, no matter what." For me, it has never been a "delivery room"; for me, it was a "discovery room." At that moment, I made a decision. I would be the best Dad I could be. And that decision set up a series of decisions still made to this day.
Fathering a child is not hard; it takes minutes, but being a father takes a lifetime! Fatherhood is not just a delivery room decision. It is an everyday decision.
Employment can distance some dads from kids. Some give their kids money/stuff as opposed to time/attention. It's easy for fathers to forget about fathering and emotionally disconnect.
All-day, every day, dads need to renew their "dad" decision. "Is this meeting that important that I miss, the game, play, etc.?" When leaving work, dads need to take off the work hat and put on the "dad" hat. Being a good dad means we make decisions that show our kids what is important to us.
Happy Fathers Day.
#artcoombs, #authorartcoombs, #arthurfcoombs, #dontjustmanagelead, #humanconnection, #hardeasy, #fathersday, #fathersday2021, #happyfathersday, #dad, #fatherhood, #fatherhoodrocks, #fathersadvice, #adviceoftheday, #adviceforlife, #fatherhood, #RT, #FF, #TBT, #follow, #retweet, #love,
Hard Easy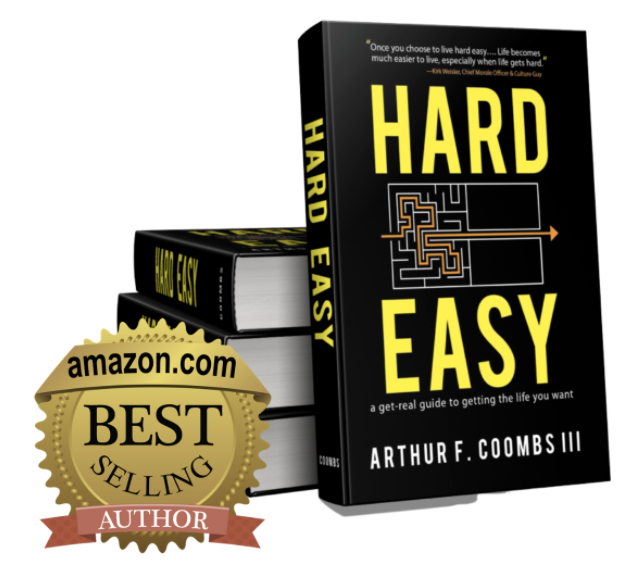 What if I told you there are two ways to live: Easy Hard or Hard Easy? Would you rather live an easy life now—eat whatever you want, buy whatever your heart desires, avoid the tough conversations that can come with true human connection—and deal with the consequences later?. Or would your life be better in the future—meaning, would you rather be healthier, have financial security,. have better relationships, and have a sense of peace and fulfillment in your life—if you tackled the hard decisions now?
---
BEST SELLING
Don't Just Manage...Lead!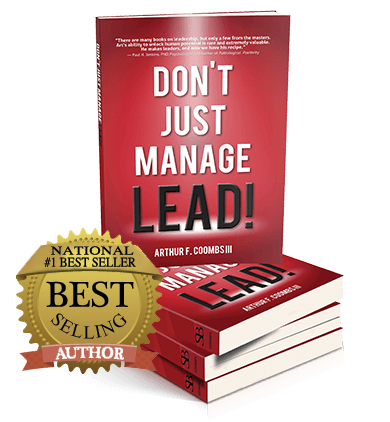 In Don't Just Manage—Lead! you'll learn what it takes to become an effective leader, someone who will help guide and motivate others to achieve success. Art F. Coombs, the Utah based author and CEO, provides the most comprehensive and authoritative account of a true leader's life and career. Loaded with heartfelt, real life experiences of what it takes to lead thousands of employees, Coombs presents his journey from business student to corporate CEO. With these real-world examples, he shows how true leaders can influence behavior, shape goals, and encourage the very best from others.
---
Human Connection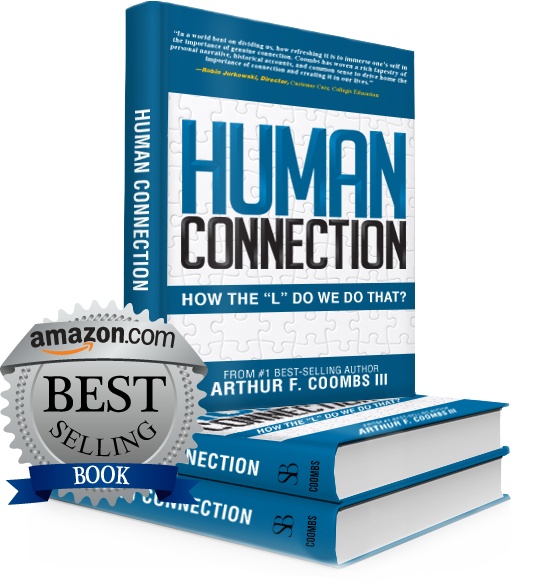 Today, the world needs human connection more than ever. It needs people who strive for deeper relationships, not just surface recognition, who come at life with the enthusiasm, energy, and excitement that bind people together. These people have a powerful impact on all around them. Leadership guru Art Coombs combines fresh perspectives, profound experience, engaging information, and unforgettable stories into a simple formula that will result in rich connections as you live, laugh, learn, love, and lead those who mean the most to you. Begin today to live the authentic, abundant life you were meant to as you build and shape the connections that change everything.