In school, we are taught that success is the absence of mistakes. But, the truth is that making mistakes and learning from them is the only real path to success.
His name is synonymous with brilliance. I am talking about Einstein. The guy who gave us the theory of general relativity, the law of the Photoelectric Effect, the theory of stimulated emission, the fluctuation-dissipation theorem, and so much more.
Our lives are affected daily by Einstein's contributions. Do you use a GPS, solar panels, street lamps, toner printer, bar code reader, buy or sell stocks? All of these and many more we take for granted have been possible or improved because of Einstein.
Brilliant? Sure, he is considered a genius, but Einstein made many mistakes; in–fact, the man who showed us why E=mc2 made tons of errors that would have stopped anyone else in their tracks. But Einstein's mistakes did not stop him; they fueled him.
He never gave up. He knew that he wasn't solving big problems if he didn't make mistakes. Without failure, there is no real achievement.
If you want to contribute, live a richly abundant life, be prepared to make mistakes—many of them. But, if you are OK with just getting by and being average, avoid mistakes at all costs and stop trying after the first setback.
#artcoombs, #authorartcoombs, #arthurfcoombs, #dontjustmanagelead, #humanconnection, #hardeasy, #mistakesarelessons, #mistakes, #einstein, #theoryofrelativity, #livelife, #makemistakes, #makemistakesandlearn, #RT, #FF, #TBT, #follow, #retweet, #love,
Hard Easy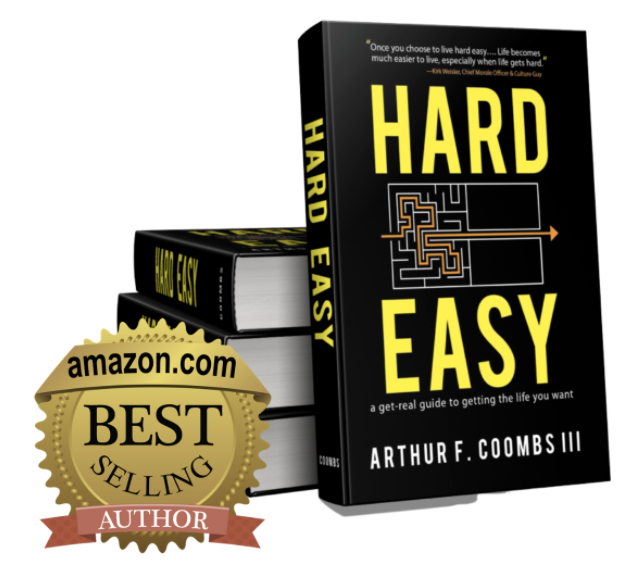 What if I told you there are two ways to live: Easy Hard or Hard Easy? Would you rather live an easy life now—eat whatever you want, buy whatever your heart desires, avoid the tough conversations that can come with true human connection—and deal with the consequences later?. Or would your life be better in the future—meaning, would you rather be healthier, have financial security,. have better relationships, and have a sense of peace and fulfillment in your life—if you tackled the hard decisions now?
---
BEST SELLING
Don't Just Manage...Lead!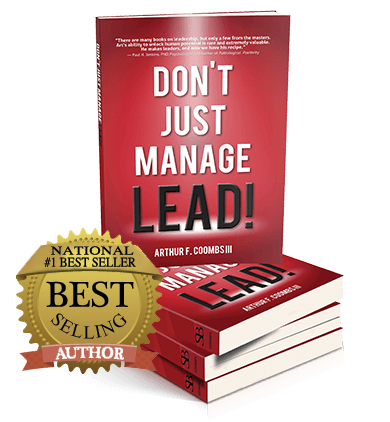 In Don't Just Manage—Lead! you'll learn what it takes to become an effective leader, someone who will help guide and motivate others to achieve success. Art F. Coombs, the Utah based author and CEO, provides the most comprehensive and authoritative account of a true leader's life and career. Loaded with heartfelt, real life experiences of what it takes to lead thousands of employees, Coombs presents his journey from business student to corporate CEO. With these real-world examples, he shows how true leaders can influence behavior, shape goals, and encourage the very best from others.
---
Human Connection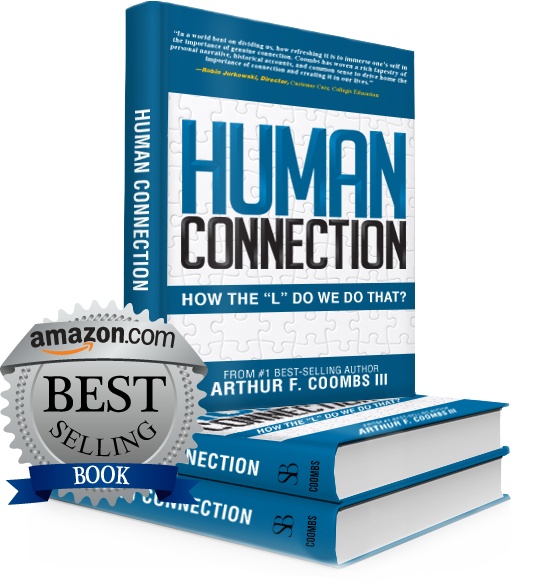 Today, the world needs human connection more than ever. It needs people who strive for deeper relationships, not just surface recognition, who come at life with the enthusiasm, energy, and excitement that bind people together. These people have a powerful impact on all around them. Leadership guru Art Coombs combines fresh perspectives, profound experience, engaging information, and unforgettable stories into a simple formula that will result in rich connections as you live, laugh, learn, love, and lead those who mean the most to you. Begin today to live the authentic, abundant life you were meant to as you build and shape the connections that change everything.