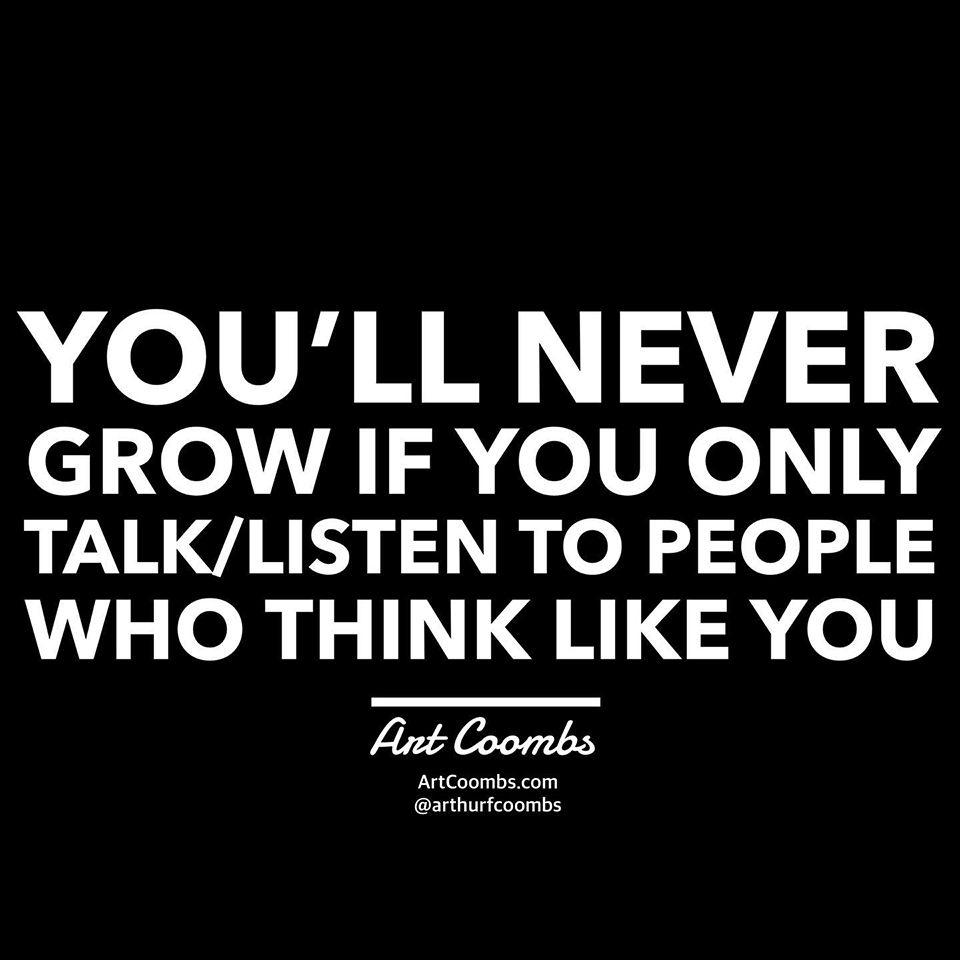 Communication that includes disagreement can be uncomfortable. When people talk about differences, it can trigger emotional reactions.
Defensiveness, fear, anger, outrage, disgust, ridicule, and sadness generally develop. Often reactions to disagreements are hidden or denied; sometimes, they are obvious and intense. Still, they play a leading role in how people interpret and respond.
The above emotions are not innately bad, wrong, rude, or childish. On the contrary, they can often add helpful context to a discussion, making the human aspect impossible to ignore. However, once they serve their purpose of drawing attention to the issue, they can overwhelm and derail communication that leads to solutions, understanding, compromise, and empathy. If you cling to the anger, distrust, and evading silence, people become inflexible, divided, and stop listening. When there is no listening, there is no growth. Progress does not stop when we stop talking. Progress stops when we stop listening.
It's vital to interact with those who think differently than you do. In private or public, show respect for their right to hold their own views, especially when you disagree. Listening to what they have to say (no matter how wrong, offensive, or dangerous you find it) enhances your perspective.
We are all here on this planet in the context of each other. If we were all the same, humanity would offer little appeal to anyone. Embracing and studying the rich context of our differences does not suggest weakness or defeat. Nor does it imply you surrender your intellectual or ethical integrity. It just means that you gain a broader, more profound insight into where your own views fit. That, in turn, helps you navigate this planet more effectively.
Realizing that your beliefs aren't the only valid or best opinions out there can be puzzling, humbling, and awkward. But, on the other hand, it also can be stimulating and even enjoyable. If you expose yourself to potentially difficult conversations, you will always learn from them.
Disagreements are good things; they foster discussions that can be valuable and constructive, even if they aren't always comfortable.
#artcoombs, #arthurfcoombs, #listen, #differences, #disagreements
Hard Easy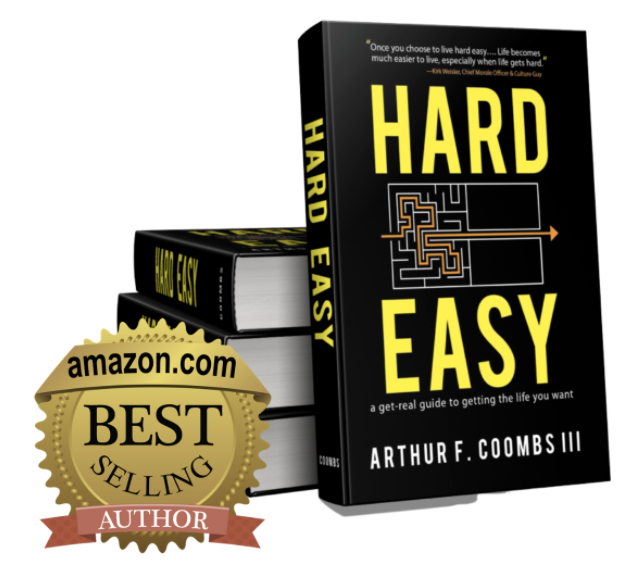 What if I told you there are two ways to live: Easy Hard or Hard Easy? Would you rather live an easy life now—eat whatever you want, buy whatever your heart desires, avoid the tough conversations that can come with true human connection—and deal with the consequences later?. Or would your life be better in the future—meaning, would you rather be healthier, have financial security,. have better relationships, and have a sense of peace and fulfillment in your life—if you tackled the hard decisions now?
---
BEST SELLING
Don't Just Manage...Lead!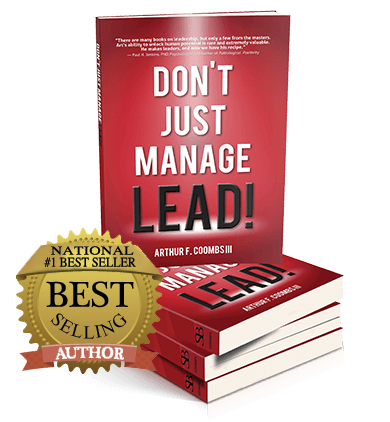 In Don't Just Manage—Lead! you'll learn what it takes to become an effective leader, someone who will help guide and motivate others to achieve success. Art F. Coombs, the Utah based author and CEO, provides the most comprehensive and authoritative account of a true leader's life and career. Loaded with heartfelt, real life experiences of what it takes to lead thousands of employees, Coombs presents his journey from business student to corporate CEO. With these real-world examples, he shows how true leaders can influence behavior, shape goals, and encourage the very best from others.
---
Human Connection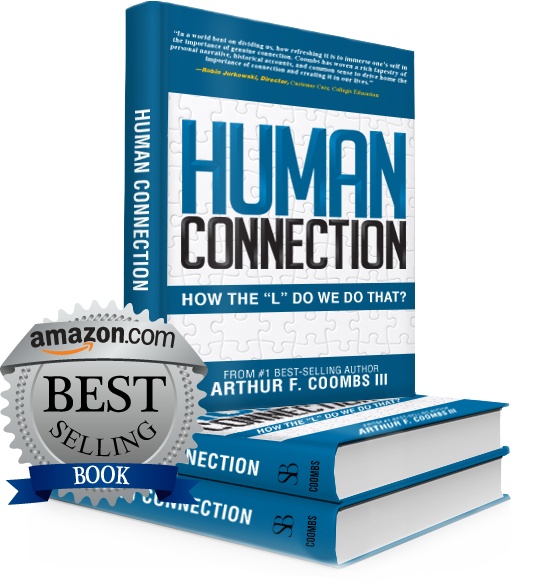 Today, the world needs human connection more than ever. It needs people who strive for deeper relationships, not just surface recognition, who come at life with the enthusiasm, energy, and excitement that bind people together. These people have a powerful impact on all around them. Leadership guru Art Coombs combines fresh perspectives, profound experience, engaging information, and unforgettable stories into a simple formula that will result in rich connections as you live, laugh, learn, love, and lead those who mean the most to you. Begin today to live the authentic, abundant life you were meant to as you build and shape the connections that change everything.