Last night, a dear friend and I were chatting about deep life-altering stuff, and some silly comment was made about "flipping the bird". We both wondered what the history was there.
To those interested, credits to OddFeed, here you go.
The first recorded use of "flipping the bird" was from the Greek philosopher Diogenes, born in Sinope in 412 BC. While Diogenes didn't invent the middle-finger gesture, it was used in his day. Anthropologists have told us the gesture is essentially phallic. I will not go into details.
Diogenes made what was possibly the first usage of the old hand-phallus, giving it mockingly to Demosthenes, a statesman whom he intensely disliked.
The gesture made its way to Rome, where it was not just a lewd motion but a severe threat. Its Latin name? "digitus impudicus" translation…unchaste finger.
Eventually, the obscene gesture made its way across the Atlantic. In America, the "one-finger wave" was so popular that you would be hard-pressed not to see it regularly. The first known photo of someone giving the "bird" was taken in 1886. Baseball pitcher Charles "Old Hoss" Radbourn cheekily gave the finger in a Boston Beaneaters team snapshot.
Old Hoss was flipping off the New York Giants, who were at the time their arch-rivals. Wait, you thought only modern athletes broke the social norms and flaunted rebelliousness?
For years, "flipping the bird" has become commonplace. But with its mottled history, how it is taken is up to the receiver.
Now, my dear friend, you know the history of "flipping the bird"!
#artcoombs, #authorartcoombs, #arthurfcoombs, #dontjustmanagelead, #humanconnection, #flippingthebird, #flipthebird, #history, #charlesradbourn, #bostonbeaneaters, #middlefinger, #historylesson, #RT, #FF, #TBT, #follow, #retweet,
Hard Easy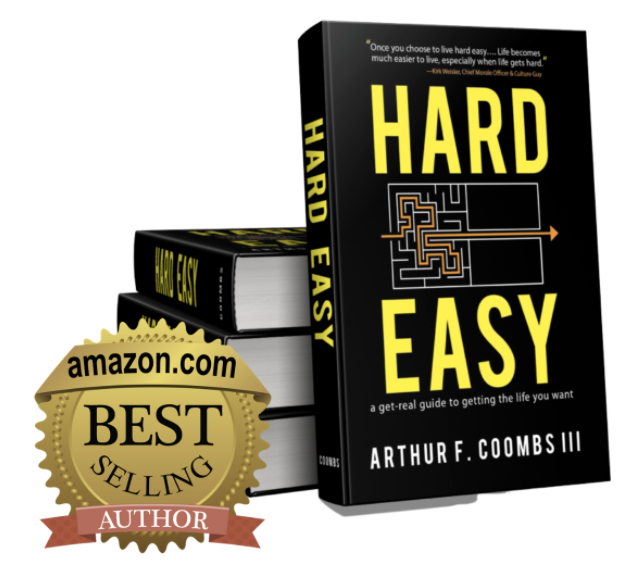 What if I told you there are two ways to live: Easy Hard or Hard Easy? Would you rather live an easy life now—eat whatever you want, buy whatever your heart desires, avoid the tough conversations that can come with true human connection—and deal with the consequences later?. Or would your life be better in the future—meaning, would you rather be healthier, have financial security,. have better relationships, and have a sense of peace and fulfillment in your life—if you tackled the hard decisions now?
---
BEST SELLING
Don't Just Manage...Lead!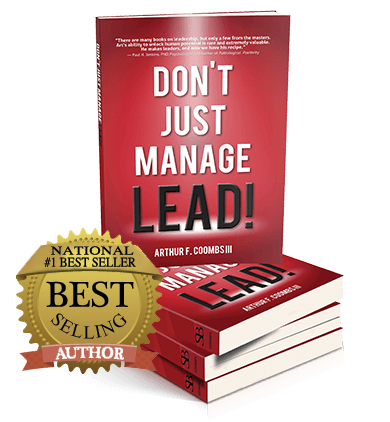 In Don't Just Manage—Lead! you'll learn what it takes to become an effective leader, someone who will help guide and motivate others to achieve success. Art F. Coombs, the Utah based author and CEO, provides the most comprehensive and authoritative account of a true leader's life and career. Loaded with heartfelt, real life experiences of what it takes to lead thousands of employees, Coombs presents his journey from business student to corporate CEO. With these real-world examples, he shows how true leaders can influence behavior, shape goals, and encourage the very best from others.
---
Human Connection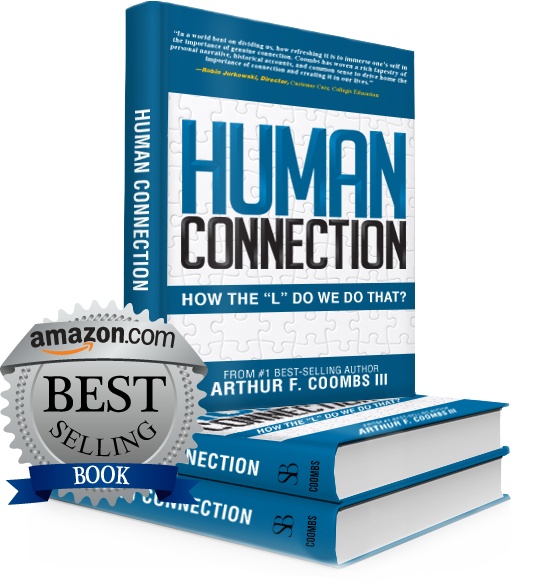 Today, the world needs human connection more than ever. It needs people who strive for deeper relationships, not just surface recognition, who come at life with the enthusiasm, energy, and excitement that bind people together. These people have a powerful impact on all around them. Leadership guru Art Coombs combines fresh perspectives, profound experience, engaging information, and unforgettable stories into a simple formula that will result in rich connections as you live, laugh, learn, love, and lead those who mean the most to you. Begin today to live the authentic, abundant life you were meant to as you build and shape the connections that change everything.