"Everything we hear is an opinion, not a fact. Everything we see is a perspective, not the truth." - Marcus Aurelius
Spoiler alert, Marcus never said that. But let's focus on the quote itself.
Do you really see what you see? Is it reality or just your perception of reality?
The visible world we see isn't reality.
In–fact: you can only understand the world you see as seen through your eyes. You know what I am writing because you have been taught to recognize the shapes of these letters and words.
But what you see right now may not be reality, but for your sanity, you're taking it as reality.
Example - Read the following statement out loud:
Wht ae you reaing?
If you read, "What are you reading?" kudos, you're normal. But hold up, why did you read it the way you did? Why did you envision the sentence was what you assumed it was?
Our brains have been trained to fill in gaps and make basic assumptions, so things make sense. It happens all the time.
When we view our world, we are inundated with fragmented pictures that are not complete. Moreover, these images are seen from millions of subjective perspectives.
What you see is not certain. What you hear is just someone else's opinion told from their perspective.
I am talking subjective, not objective reality. Wink.
#artcoombs, #authorartcoombs, #arthurfcoombs, #dontjustmanagelead, #humanconnection, #hardeasy, #marcusaurelius, #brainpower, #fillinthegaps, #createyourreality, #reality, #RT, #FF, #TBT, #follow, #retweet, #love,
Hard Easy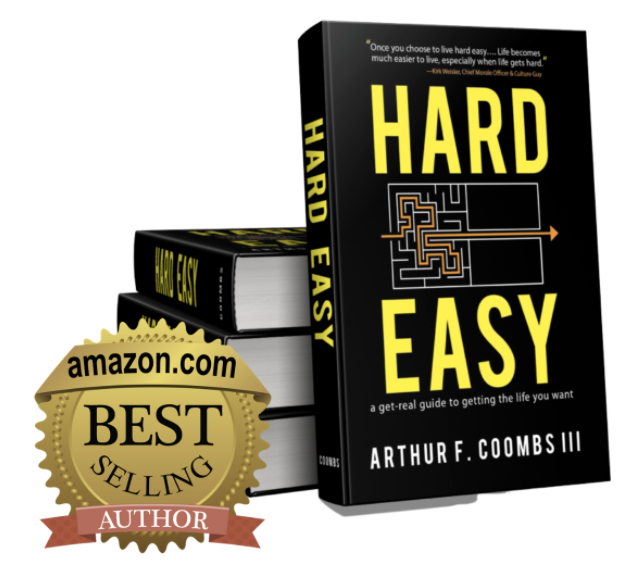 What if I told you there are two ways to live: Easy Hard or Hard Easy? Would you rather live an easy life now—eat whatever you want, buy whatever your heart desires, avoid the tough conversations that can come with true human connection—and deal with the consequences later?. Or would your life be better in the future—meaning, would you rather be healthier, have financial security,. have better relationships, and have a sense of peace and fulfillment in your life—if you tackled the hard decisions now?
---
BEST SELLING
Don't Just Manage...Lead!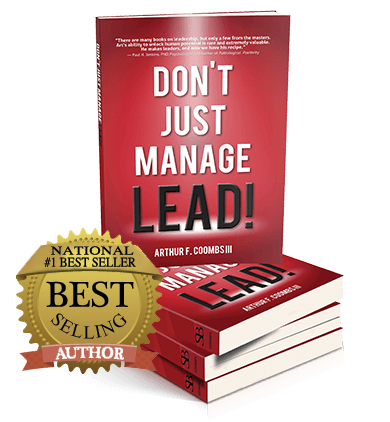 In Don't Just Manage—Lead! you'll learn what it takes to become an effective leader, someone who will help guide and motivate others to achieve success. Art F. Coombs, the Utah based author and CEO, provides the most comprehensive and authoritative account of a true leader's life and career. Loaded with heartfelt, real life experiences of what it takes to lead thousands of employees, Coombs presents his journey from business student to corporate CEO. With these real-world examples, he shows how true leaders can influence behavior, shape goals, and encourage the very best from others.
---
Human Connection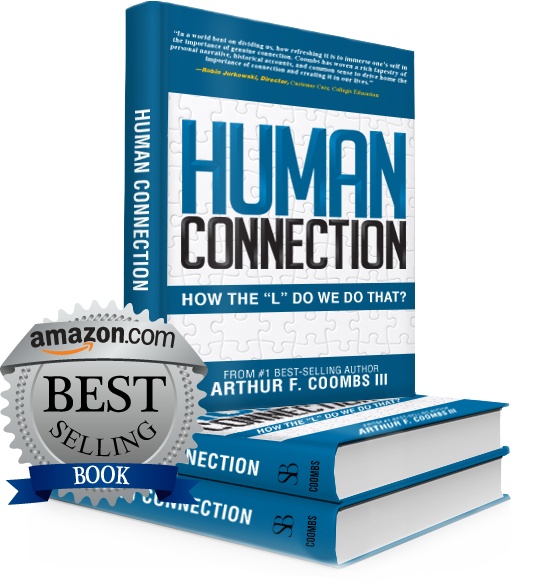 Today, the world needs human connection more than ever. It needs people who strive for deeper relationships, not just surface recognition, who come at life with the enthusiasm, energy, and excitement that bind people together. These people have a powerful impact on all around them. Leadership guru Art Coombs combines fresh perspectives, profound experience, engaging information, and unforgettable stories into a simple formula that will result in rich connections as you live, laugh, learn, love, and lead those who mean the most to you. Begin today to live the authentic, abundant life you were meant to as you build and shape the connections that change everything.